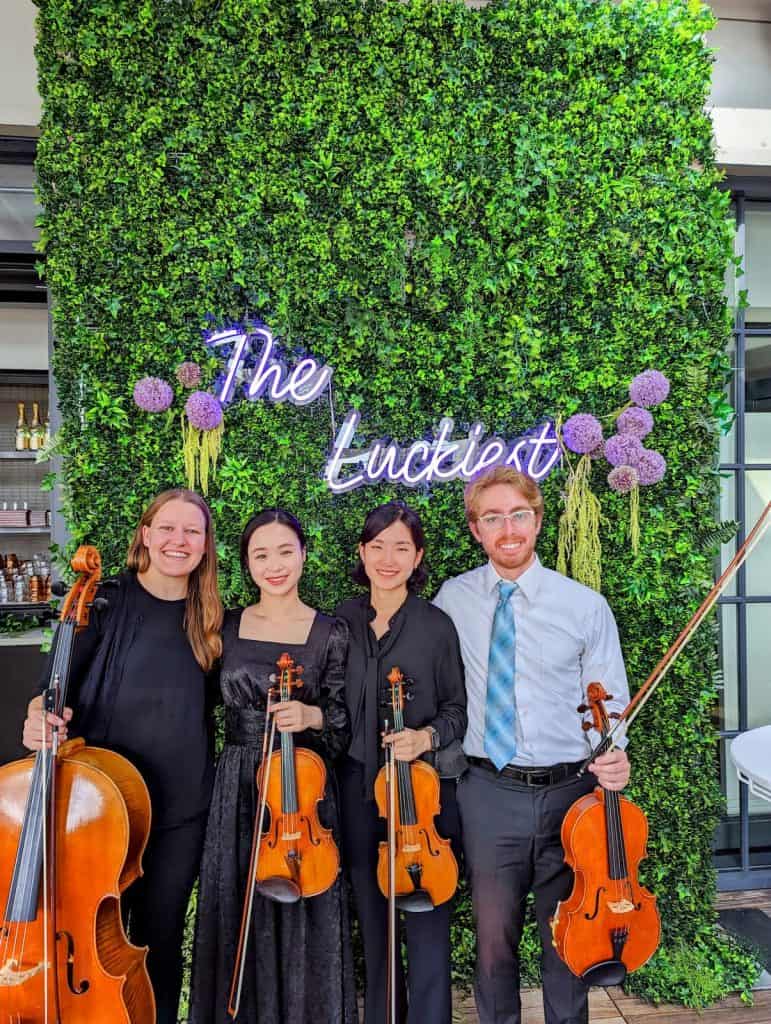 The Kennedy String Quartet is one of the most sought-after Washington DC based ensembles for wedding ceremony music, corporate events, and parties.  With degrees from top local conservatories, we bring a level of artistry and professionalism that your guests are sure to notice.
"They were awesome! Very easy to work with for a classy performance!"
A native of the DC-metropolitan area, Anna Kong graduated with her Master of Music degree in violin performance at the Peabody Conservatory of The Johns Hopkins University in 2017, under the tutelage of Herbert Greenberg. She obtained a Bachelor of Music degree with honors in violin performance from George Mason University in 2015. Anna has played with the Virginia Symphony, Arlington Philharmonic, McLean Orchestra, the American Festival Pops Orchestra, various opera orchestras in the area, and is a seasoned pit musician as well as freelancer with the Kennedy Quartet. She currently enjoys dividing her time between playing with the Richmond Symphony and, more locally, the Alexandria Symphony. Principal teachers include Julia Sun, Peter Haase, Jennifer Kim, and Zino Bogachek. Other notable lessons have been with Charles Castleman, Elizabeth Pitcairn, Ricardo Cyncynates, Oleg Rylatko, Paul Arnold, and William Preucil. She has attended the Castleman Quartet Program, Summit Music Festival, National Orchestral Institute, and Prague Summer Nights Festival. Ms. Kong is currently on the violin faculty at Music Spectrum School for the Arts. She is also on the adjunct faculty at NOVA Loudoun. She enjoys playing with her piano trio on the side – they made their Carnegie Hall debut at Weill Hall in September 2019, and returned in the Fall of 2022.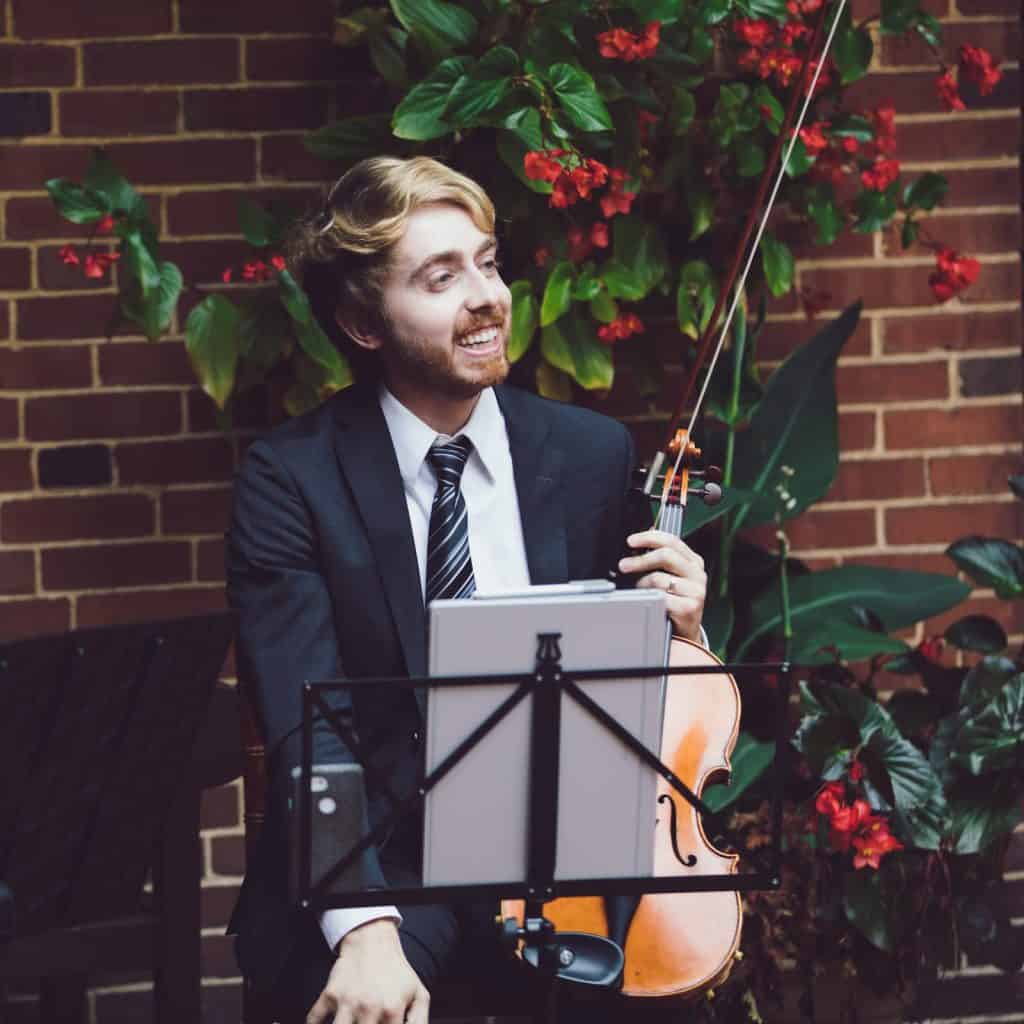 Gavon Peck is a violist in the Baltimore-DC area. As a soloist, Gavon has given recitals at the Peabody Conservatory, two recent performances in Utah sponsored by the Utah State University Music Department, and multiple GroupMuse recitals, among others. As a chamber musician, his performances have ranged from on-stage appearances alongside international DJ Kygo, to Fever Candlelight Concerts in Washington DC, to the wedding of Joe Scarborough and Mika Brezinski, and classical programs with Baltimore Chamber Encounters. Gavon served as principal violist of the Peabody Conductors Orchestra, as well as the Peabody Symphony, Chamber, and Modern Orchestras, under the batons of Marin Alsop, David Zinman, Joseph Young, and Michael Hersch. He has been a guest with the Baltimore Symphony Orchestra, Baltimore Chamber Orchestra, Annapolis Symphony, and the York Symphony. Gavon received his Bachelor of Music degree from Utah State University under the tutelage of Bradley Ottesen and the Fry Street Quartet. He went on to receive a Master of Music and Graduate Performance Diploma from the Peabody Conservatory studying with Victoria Chiang. At Peabody, he was the graduate assistant to Dr. Elizabeth Tolbert, head of ethnomusicology, Dr. David Gutkin, musicology, and he was the chamber music graduate assistant under Michael Kannen, head of chamber music at Peabody and founding member of the Brentano String Quartet. In addition to performance engagements on the viola, Gavon is a Registered Yoga Teacher and a Certified Group Fitness Instructor, and he is an Artistic Director with Listeso Music Group. He performs on a 2015 viola by Dan Salini with a 2017 bow by Michael Yeats
Violinist Minjin Lee, a native of South Korea, is an avid orchestral and chamber musician who has performed extensively throughout Europe, Russia, South Korea, and the United States. Minjin is a first violin section member of the Allentown Symphony and York Symphony, and has performed with Annapolis Symphony and Washington Chamber Orchestra as well. She is a graduate of the Peabody Conservatory of Johns Hopkins University, where she received her Master of Music degree and Graduate Performance Diploma under the tutelage of Herbert Greenberg, former concertmaster of the Baltimore Symphony. During her time at Peabody, she received the Artistic Excellence Award and J.C. Van Hulsteyn Award. She served as a concertmaster of the Peabody Chamber Orchestra and an associate concertmaster of the Peabody Conductors Orchestra. Chamber masterclass appearances include with Leon Fleisher, Brentano String Quartet, and Jupiter String Quartet. Minjin has participated in music festivals including Summit, Atlantic, Texas, Napa Valley Music Festival, David Kim Orchestral Institute, Pacific Region International Summer Music Academy, and Prague Summer Nights, where she worked with musicians from Berlin Philharmonic, Munich Radio Orchestra, Metropolitan Opera Orchestra, and the Philadelphia Symphony.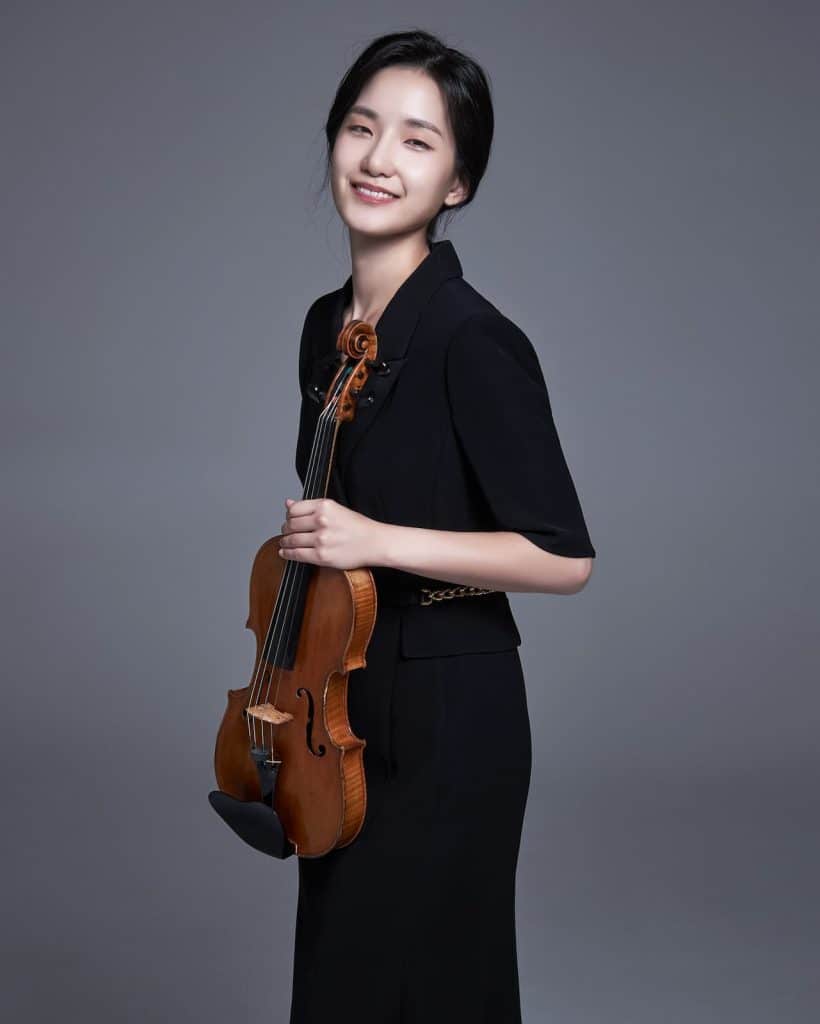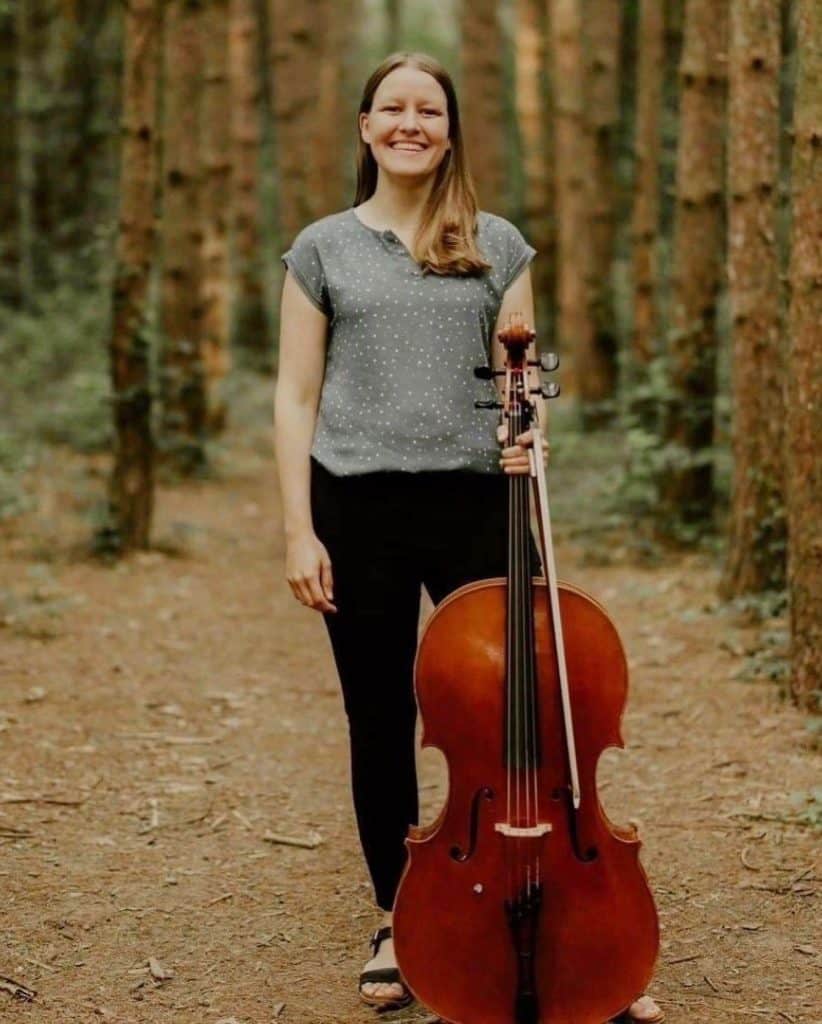 A native of Oklahoma City, cellist Wesley Hornpetrie now enjoys performing, collaborating, and teaching around the Washington D.C. region. She is mostly active as a member of ensembles and collectives, including Girlnoise, Virago, and her new music cello quartet, Hole in the Floor. Additionally, she is the executive director of Michigan-based music festival, Third Place [MusicFest]. Wesley has recently collaborated with composers including Bryce Dessner, Annika Socolofsky, Tanner Porter, among others, and ensembles including Roomful of Teeth, JACK Quartet, and the Grand Rapids Ballet. She has been coached in chamber settings by yMusic, Harlem quartet, and International Contemporary Ensemble. She has been featured on numerous music festivals, including New Music Detroit's Strange Beautiful Music, the Midwest Composers Symposium, Novus New Music, Inc. and GrandStand Music Festival, among others. She will make her first appearance at Great Lakes Chamber Music Festival this summer. As an educator, Wesley taught at Blue Lake Fine Arts Camp, Sewanee Summer Music Festival String Academy, and has been the mentor with the Detroit Symphony Orchestra's Civic Youth Ensembles cellists. Her students have been accepted to Interlochen Fine Arts Camp, Detroit Symphony Youth Orchestra, Michigan High School and Middle School All-States, and Blue Lake Fine Arts Camp. Additionally, she serves on the Sewanee Summer Music Festival advisory board. Wesley holds degrees from The University of Michigan and Oklahoma City University, studying with Anthony Elliott and Tomasz Zieba, and is currently pursuing her DMA at the University of Maryland, studying with Dr. Eric Kutz.